HEY! Welcome to our blog! I'm Chloe and I'll be keeping you up to date with the hottest hits of today and all the super cool shows hitting your television screens! All you music and TV lovers, be sure to check in every Thursday for your weekly dose of the best tunes and television shows, as well as personal opinions from your typical teen!
Now, first up today, I'm going to be taking you through the top 5 hits on the iTunes chart!
1. From portraying giggling gal pal Cat Valentine on 'Victorious' and 'Cat and Sam', to touring the world, Ariana Grande has captivated us all at one point or another. Now, not only has her latest single 'Problem' been a massive hit, but it has managed to make it's way all the way to number ONE on the iTunes chart! Featuring Iggy Azalea, 'Problem' is the perfect song for handling a breakup and you're bound to have it stuck on replay!
☆☆☆☆☆

I rate it, 9 out of 10 ☆☆☆☆☆
2. One of the most recognised rock bands around, Coldplay, have also managed to work their way into the top 5, with their latest song 'A Sky Full of Stars' hitting number TWO! This track is a great, upbeat love song that is sure to have anybody and everybody captivated!
☆☆☆☆☆

I rate it, 8½ out of 10 ☆☆☆☆☆
3. Whether you're feeling miserable or elated, this next track is bound to put an enormous grin on your face! Pharrell Williams has come a long way since his first single 'Frontin' was released in 2003, and his latest single has left every listener HAPPY! Any ideas as to what it could be?... That's right! 'Happy' is Pharrell's most recent single and it has rocketed up to number THREE on the iTunes chart!
☆☆☆☆☆

I rate it, 8½ out of 10 ☆☆☆☆☆
4. All of me is in love with this next one, and I'm sure all of you will be too! Currently ranking number FOUR on iTunes is John Legend's mesmerising single 'All of Me'. This song is a dedication to Legend's wife and is all-round remarkably beautiful.
☆☆☆☆☆

I rate it, 9 out of 10 ☆☆☆☆☆
http://en.wikipedia.org/wiki/Love_in_the_Future
5. The final song for today is a popular, upbeat single that was released late 2013. You may have heard it on the radio or at parties, but this song is best known for featuring in numerous Vines! That's right, the final song for today is 'Turn Down For What' by DJ Snake and Lil Jon. Although this song doesn't feature a variety of deep and meaningful lyrics, it does have a catchy beat!
☆☆☆☆☆

I rate it, 7½ out of 10 ☆☆☆☆☆
http://en.wikipedia.org/wiki/Turn_Down_For_What
Okay, so that's it for the music orientated part of this post. Now, onto TV! Each week I'll be writing about one popular television show! Whether it was popular in the 80s, yesterday or NOW, It'll find it's way onto this blog!
This week's show is... PRETTY LITTLE LIARS!
Now, unless you've been living under a rock, you've probably heard of Pretty Little Liars. Whether you've heard all the cray-cray obsessed fangirling over the smokin' guys and intriguing mystery, or you are a fan yourself, Pretty Little Liars is a must. It is based on the book series written by Sara Shepard.
Here's the basic plot of the series, which is soon to be airing its 5th season.
Pretty Little Liars is set in the fictional town of Rosewood, Pennsylvania, and revolves around the lives of four teenage girls, Spencer Hastings, Hanna Marin, Aria
Montgomery and Emily Fields. These four girls used to roam the school hallways as nobodies until the "Queen Bee" of Rosewood High School, Alison DiLaurentis, walked into their lives and made them somebodies.
Alison (Ali) was not the nicest of people. In fact, some would say she was rather cruel, but she was popular out of admiration as well as fear. One night, she disappeared and the clique fell apart.
A year after Alison's disappearance, Aria, Spencer, Emily and Hanna, also known as 'the liars' by fans, begin receiving terrifying and threatening messages from 'A' (Ali's nickname), including information and deep, dark secrets that only Ali knew. The
liars begin to question whether or not Ali is alive, but even after her body is found, the messages continue. So the question remains, who is A? Who killed Ali? How does A know all of their secrets?
As the answers to these questions unravel, more and more questions appear. In this thrilling television series, the girls constantly race against the clock to reveal the identity of A, keep all of their deep, dark secrets hidden, and keep themselves and their loved ones safe.
Not only is the plot of this series totally intriguing, but the guys are absolutely positively sure to have you hooked! I strongly recommend this series as it is perfect for every teen and even the adults! That's right, even my mum's addicted to PLL!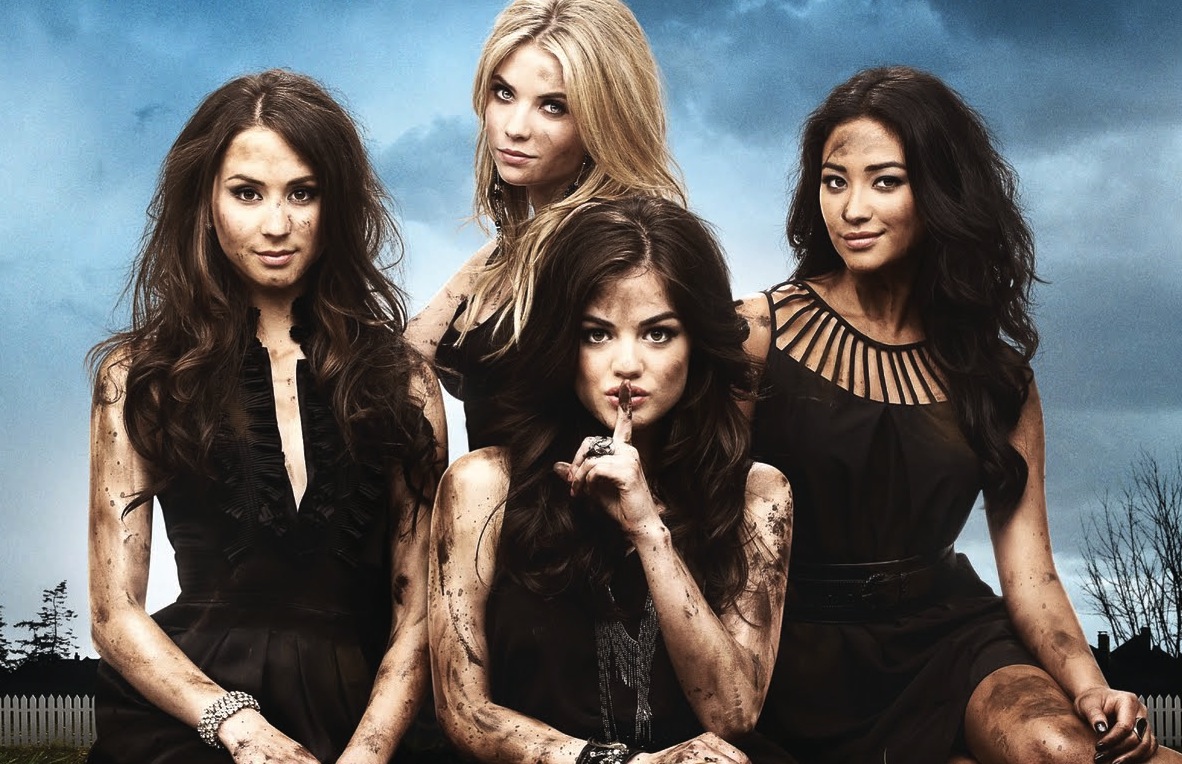 One of the many creepy, threatening 'A' texts.